Forest for the Trees
Collaboration: 40-page booklet brochure for a boys' summer camp
This piece is the highlight of a promo packet, including stickers and other items designed by Chuck Fultz of Ronningen Design. I worked with Chuck on this booklet brochure. He designed the covers and layout templates. My role was to extrapolate the layout templates into the full brochure, load and format the text, and select, edit, and place all the photos. I ended up designing multiple variations of photo spreads, and in a few places (when the content provided was too long for a given page) I rewrote chunks of the copy.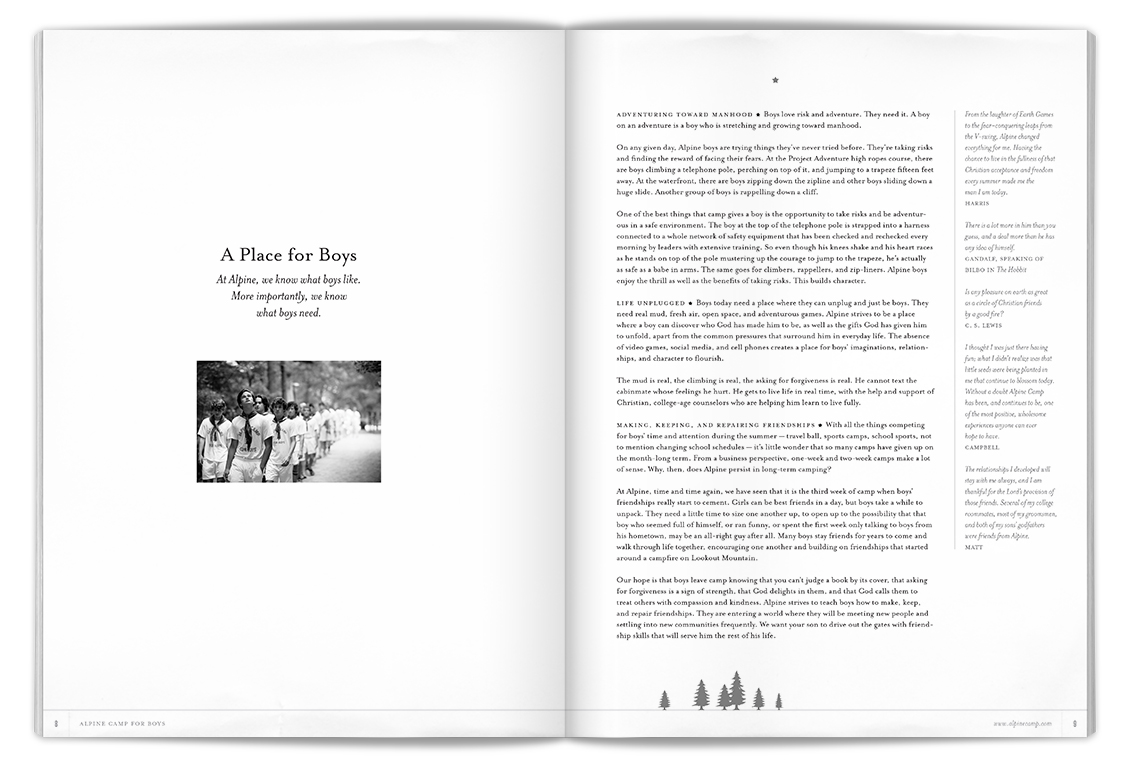 Here we have the basic text template. The left page has minimal content: title, subtitle, and black & white photo. The right page features the section write-up. For this example I had to edit the copy to fit the page.
This is the standard photo spread. For sections where abundant photography was provided, I used four rows.
Most section write-ups were of reasonable length, only requiring vertical centering.
For sections with fewer photo options, I designed a spread with four photos. The variety this introduces is also pleasing.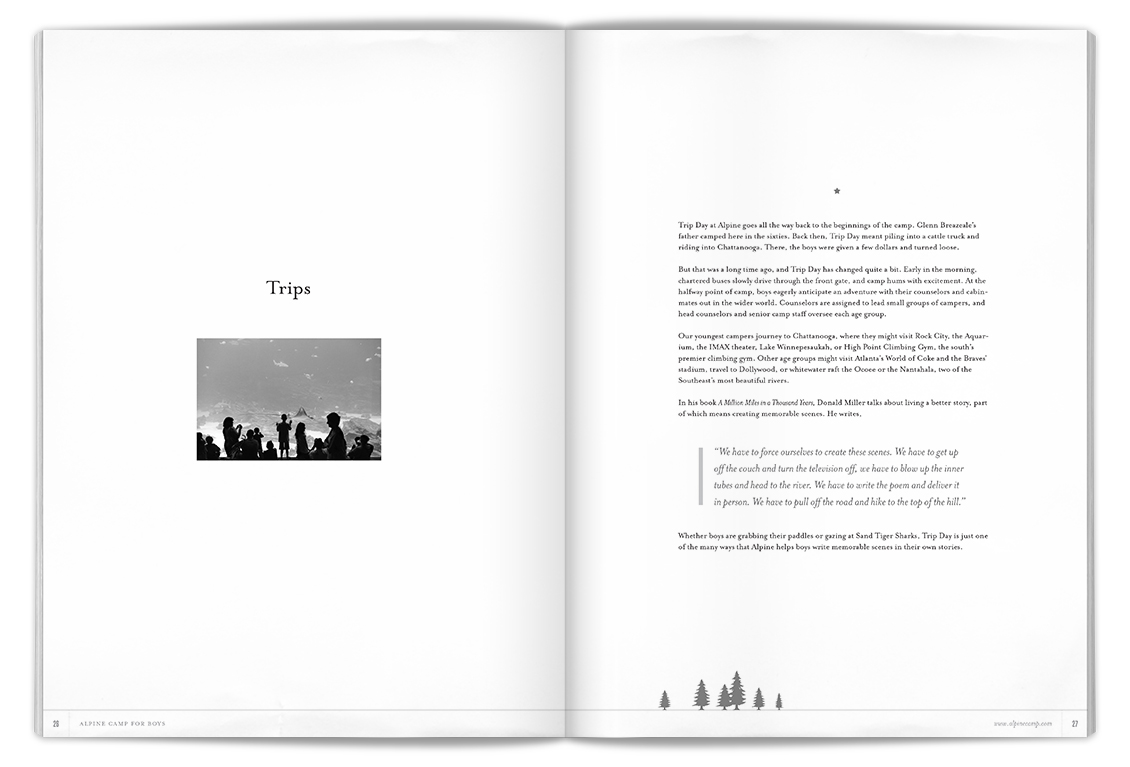 As I formatted the copy I established the look of block quotes, bulleted lists, and other paragraph styles.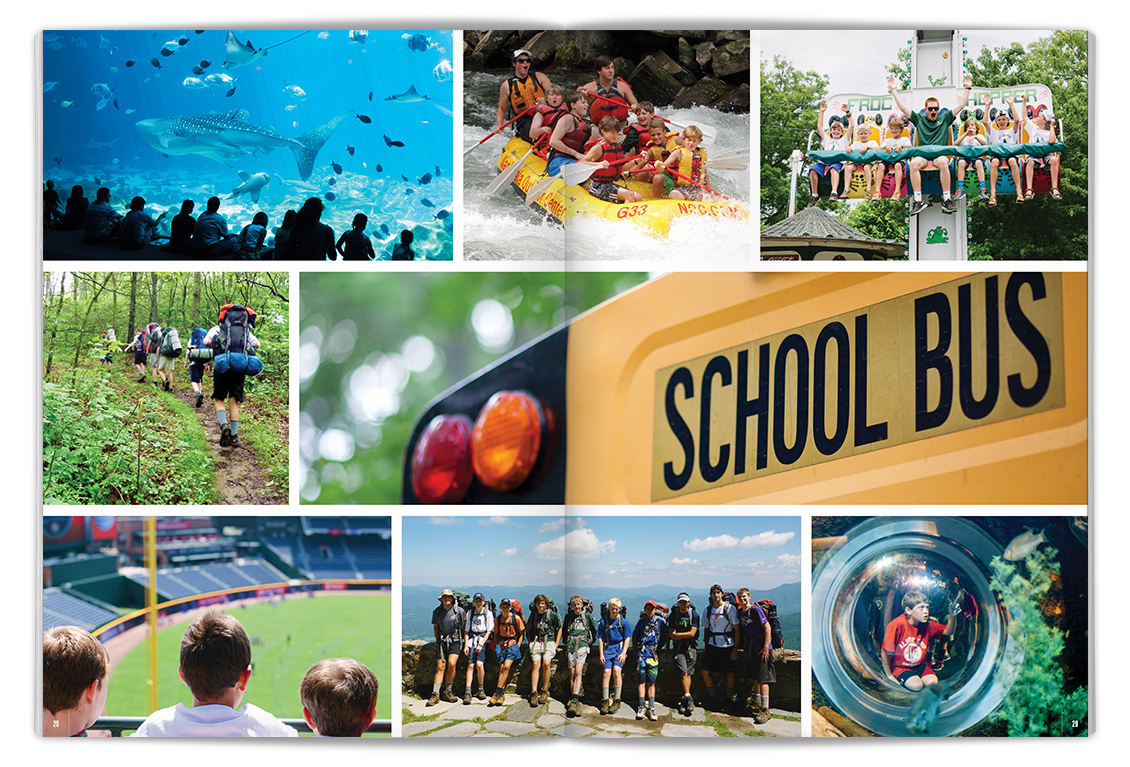 Another photo spread variation.
The final page of the brochure is a letter from the organization directors. I suggested using the photo shown (featuring the directors), which was previously alongside the Table of Contents in an earlier iteration .
Forest for the Trees